People really brought their fashion A-game to Coachella this year, with skin, color,and sparkle everywhere you looked. You know what wasn't everywhere you looked? Flower crowns. That's right, flower crowns are officially dead at Coachella. Seriously, there was barely a single flower crown in sight. Here are the 10 trends people were living for in their place.
1. 
Mirrored Metallic Tops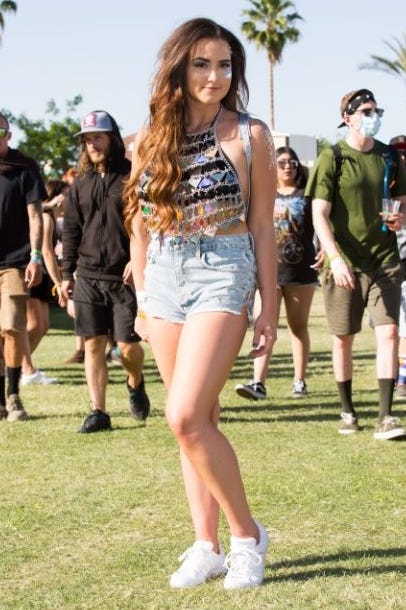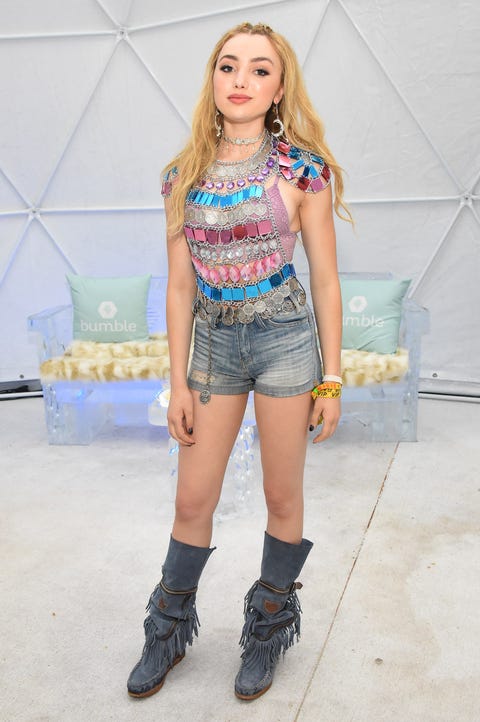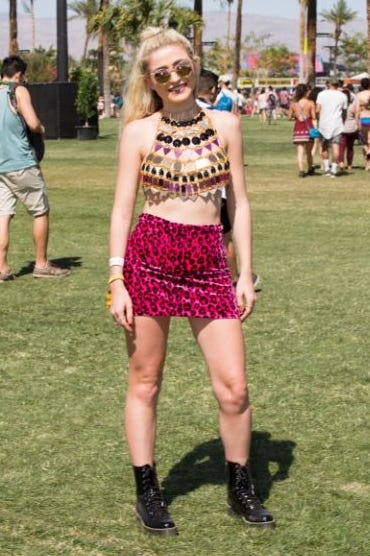 2. 
Off-the-Shoulder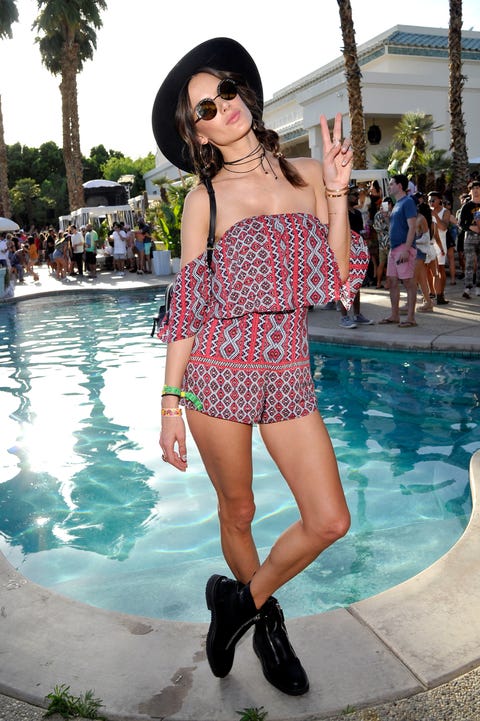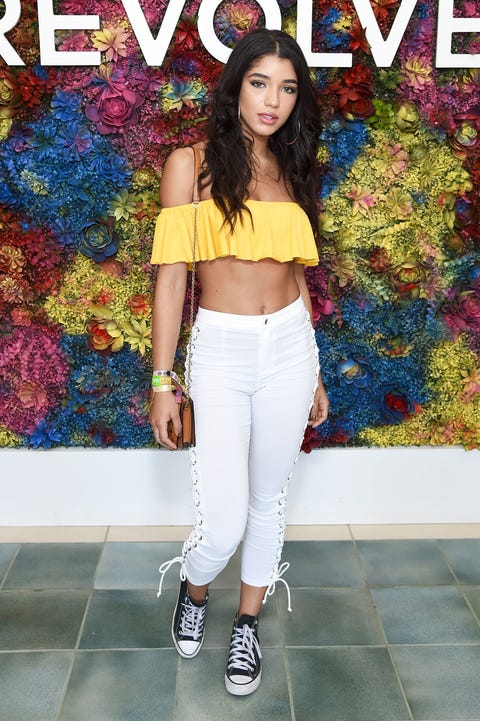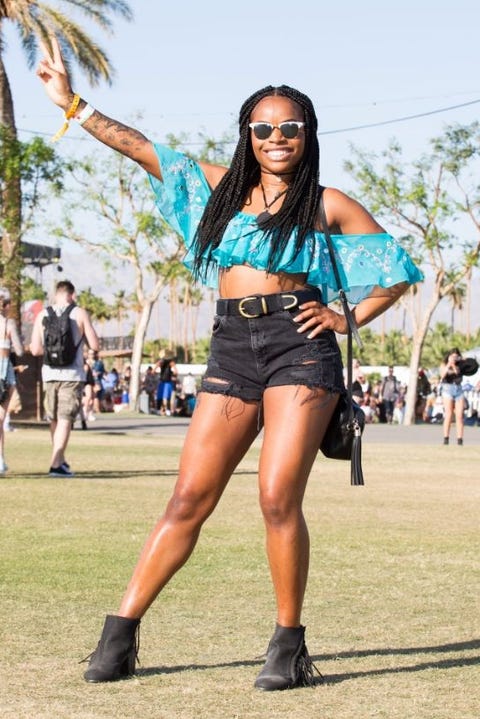 What is your reaction about this?