Matte foundation is your skin's BFF — especially during summer. Because let's be real: Base makeup designed to stop oil from ruining your ~lewk~ is just what you need in 90-degree weather. Don't  go for all-matte-everything though, says makeup pro Rommy Najor. Instead pair a shine-free face with a smartly placed metallic eye or glossy drink-proof lip. "The effect is alluring because the look isn't one-note — combining textures gives [your] face life," he explains. Want proof? Check out these 🔥🔥🔥 looks for major inspo.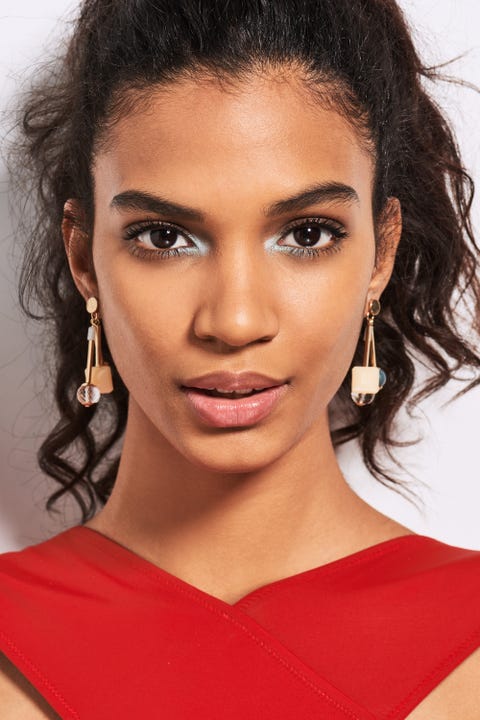 You don't need to ditch your glow entirely if you're going for a matte complexion. One tried-and-true  trick for a touch of brightness: highlighter in the inner corners of your eyes to draw in light and open them up. Dial up the wattage by using a metallic mint green eye shadow instead of a neutral shimmer. Bonus: Your tear ducts don't get oily, so you don't have to think about touch-ups.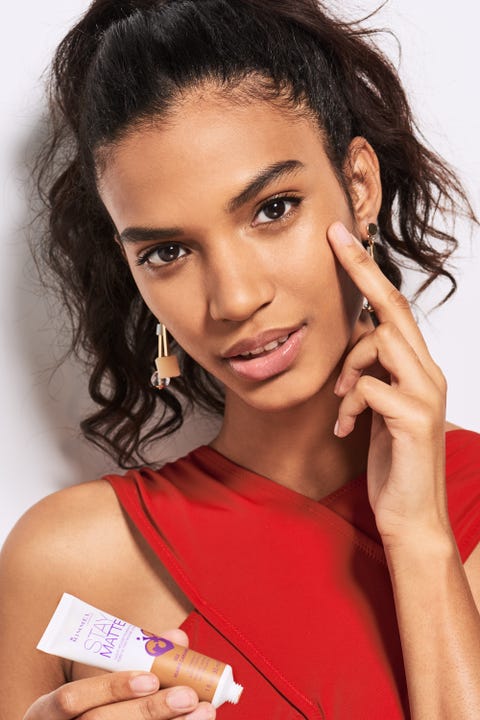 Start by mattifying your skin — but strategically. Focus on the spots on your face like your forehead and nose that tend to get oily. On those areas, smooth on Rimmel London Stay Matte Primer to help minimize shine and the appearance of pores for up to eight hours. Then apply Rimmel London Stay Matte Liquid Mousse Foundation with your fingers. "Start in the center of your face, where there's usually the most discoloration and redness, and work your way outward," explains Najor. Then dust Rimmel London Stay Matte Long Lasting Powder over the areas you hit with primer to keep 'em shine-free for hours.
With your bulletproof base in place, use a fine-tipped eye shadow brush to apply a metallic mint shade in the inner corner of your eyes. Pull the color along your upper and lower lash lines to form a sideways V-shape. Finish with waterproof mascara to stop lashes from going limp in the humidity.
What is your reaction about this?